Breakfast Club
Open from 8:00 until 8:35am, at a cost of 70p per day. The price includes: toast (with beans or scrambled egg) or cereal and a drink. We also have special treat days : pancakes and chocolate croissants
Yum Yum !
Alongside breakfast there are games and activities for the children, which sometimes include cooking, arts & crafts or ball games.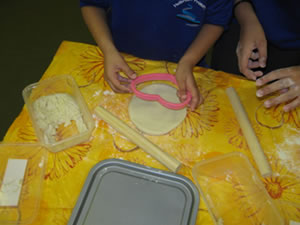 All children need to register. If your child attended in the summer term you will have received a form to re register for September, please don't send your child in if you haven't registered. Forms are available in the front office. Please complete it and return it to Mrs Mcgregor who will inform you if there is a place available.
Any Reception children will need to be registered by Mrs McCarthy in person.