Governors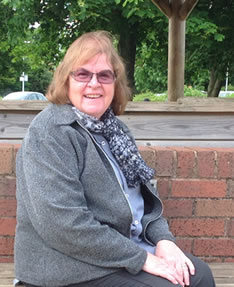 My name is Ruth Westbrook and I was appointed as the new Chairperson of Holbrook Primary School's Governing Body in April 2014.
I am retired now but have worked in education all my working life including 18 years as the headteacher of a Coventry school. Most recently, I have worked with a number of schools across The Midlands, helping them to improve. I have grown-up children and four grandchildren, all of whom maintain my keen interest in children's learning. I live near the school, and am very pleased to be able to serve such a good school in my local community.
The Governing Body has re-constituted recently. It is now smaller, but remains fully committed to supporting Holbrook Primary School in ensuring that all our pupils achieve as well as they possibly can.
Board of Governors
Authority Governor
Ruth Westbrook (Chair)
Parent Governor
Dina Pole-Szafranek (Vice Chair)
Katie Watts
Steve Clowes
Staff
Tamara McCarthy (Head teacher)
Daniel Connolly
Co-opted Governors
Sarah Beestone (Community)
John Gray (Community)
Razia Bibi (Parent)
Michelle Harris (Staff)
VACANCY
All governors have a four year term of office. The details of when they started their current term of office are shown in the details below.
Ruth Westbrook
Elected May 2013
Chair of Governors
Authority Governor

Tamara McCarthy
Elected Sep 2014
Staff Governor
Headteacher
Parent Governor
Katie Watts
Elected Sept 2012
Parent Governor

Razia Bibi
Elected May 2014
Parent Governor
Vice Chair of Governors

Steve Clowes
Elected May 2015
Parent Governor
Community Governor
Sarah Beestone
Elected Sept 2015
LA Governor
Staff Governor
Daniel Connolly
Elected Sept 2016
Teacher Governor

Michelle Harris
Elected Sept 2013
Teacher Governor