COVID19 UPDATE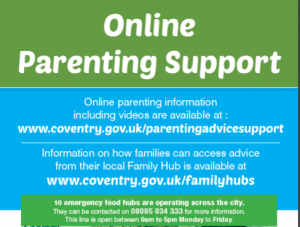 FOR COMMUNITY SUPPORT FROM COVENTRY CITY COUNCIL SERVICES PLEASE CLICK HERE
The Foleshill Family Hub is now open, please click here for more information about the services provided.
SCHOOL NURSING SERVICE AVAILABLE DURING COVID19 OUT BREAK
Parents can ask questions relating to their child's health via parent line, please TEXT the service on 07507 329 114. A school nurse will call you back.
Foleshill Family hub runs sessions about:
Play and Learn
Health and well being
Benefits and advice
Employment and training
For further details including times and locations please click here
Further help and support during COVID-19 Outbreak
Summer Holiday Breakfast Club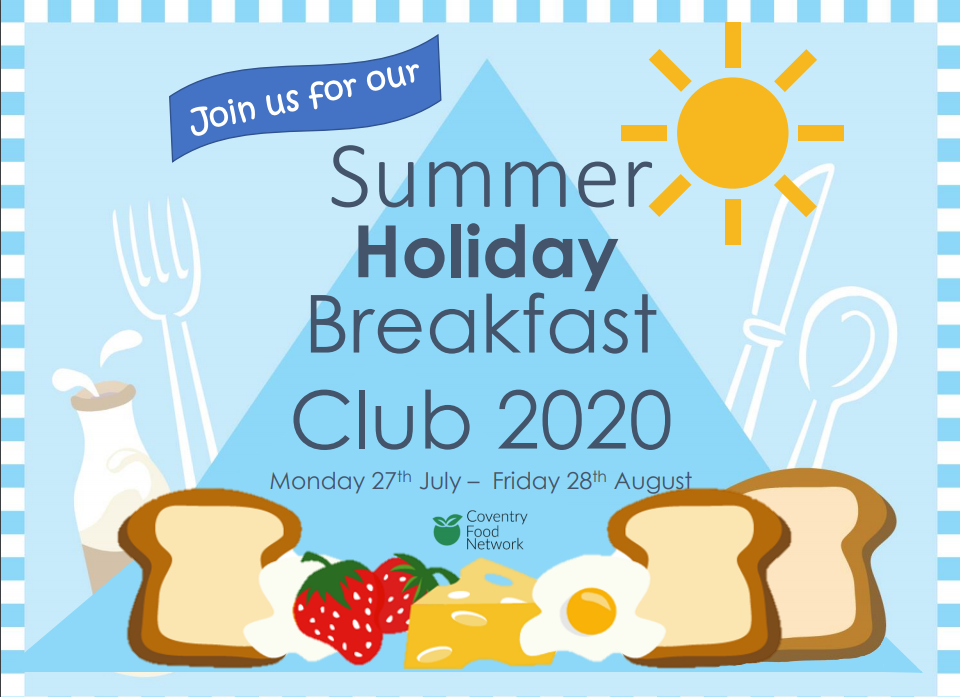 Monday 27th July – Friday 28th August
What is it?
From Monday 27th July, each week Coventry Food Network will be providing free breakfast and activity packs.
Who is it for?
The packs will be available for children who live in Coventry and whose family are experiencing hardship this summer.
How do I apply?
There are limited parcel's available, and they will be distributed on a first -come -first -served basis. Please register at your nearest hub , on the days and times stated, and if you need more information there will be people available at the hubs to help you.
For more information email: BreakfastClub2020@Coventry.gov.uk
Please Click here
Translation Service
It is estimated that Coventry has the population of 295,196 aged 16 and over, yet we only have 11,444 people signed up to our free messaging service from West Midlands Police. The messages can be sent in over 50 different languages, so there is no need to worry if a members first language is not English, the system will translate for you.
Anyone can sign up to this free messaging service. You will receive the messages by email from your local police teams, telling you what is happening in your community. Can you help to get the members up for the city?
If so please share https://www.wmnow.co.uk/