Breakfast Club
Open from 8:00 until 8:35am, at a cost of 70p per day. The price includes: toast (with beans or scrambled egg) or cereal and a drink. We also have special treat days : pancakes and chocolate croissants
Yum Yum !
Please note that the breakfast club is not open for child care purposes.
Alongside breakfast there are games and activites for the children, which sometimes include cooking, arts & crafts or ball games.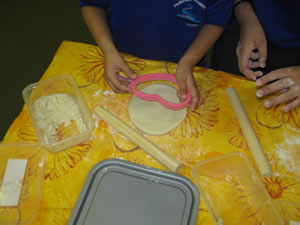 All children need to register. Any Reception children will need to be registered by Mrs McCarthy in person.